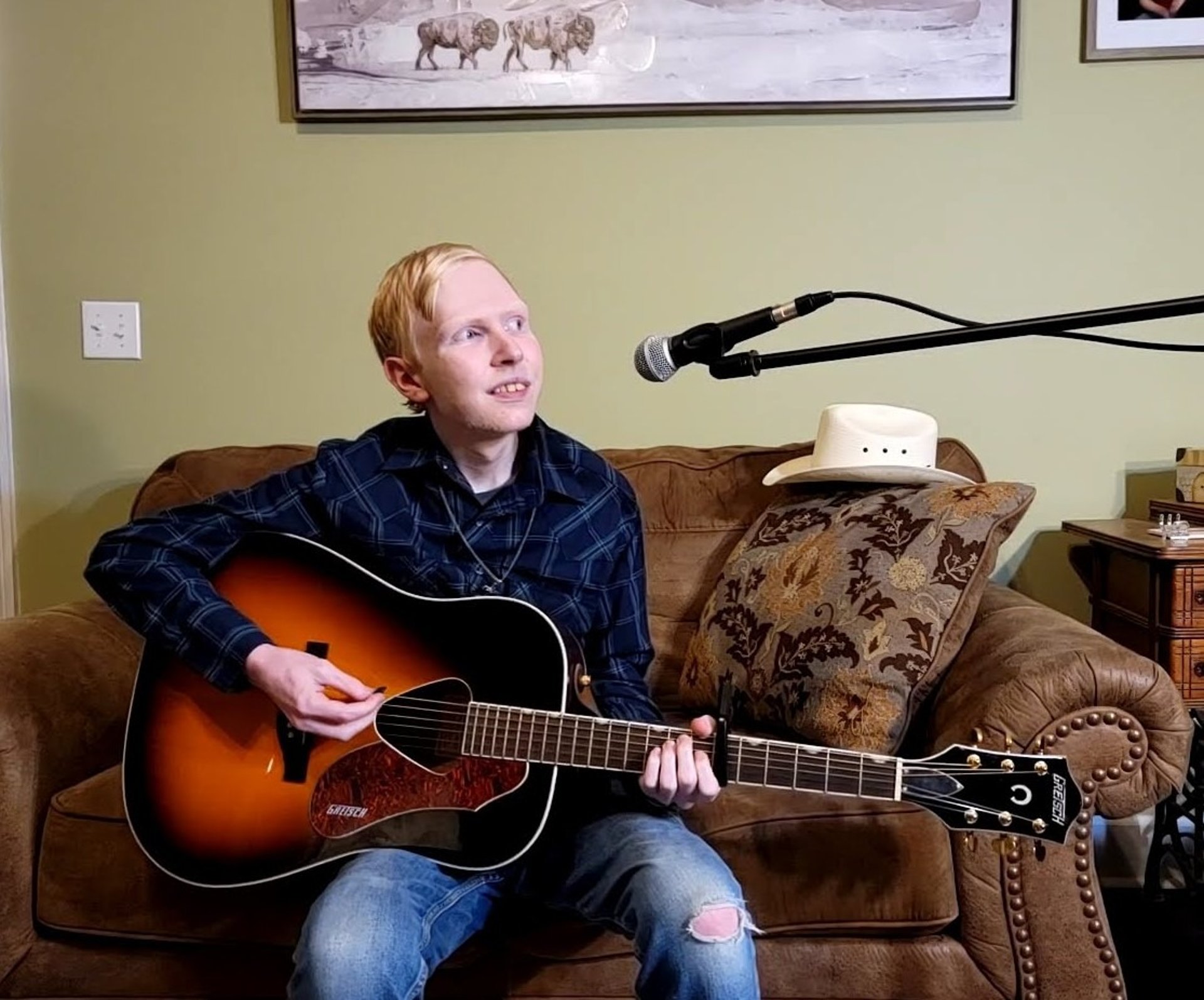 My name is Andrew Mark Braach; born and raised in Murfreesboro, Tennessee. I love to use my voice to entertain. Whether performing a song or recording voice over work, my hope is for people to enjoy what they hear.
My musical focus is mainly traditional country songs. I've been singing Johnny Cash and Hank Williams Sr. since I was eight years old, but love singing Lefty, Merle and Buck too. I am a fan of all the oldies and the outlaws, and I also have written a few of my own songs along the same style. I've enjoyed singing in honky tonks and show houses, senior centers and airports, festivals and fund raisers.
I believe my voice is one of my strengths, so I also love working in voice over. I currently have a demo for commercials and am working towards opportunities with character voices.
I am an entertainer with low vision due to albinism and am on the autism spectrum. I think this adds a uniqueness to what I offer, but I hope it also serves to inspire others to find their uniqueness in what they are passionate about.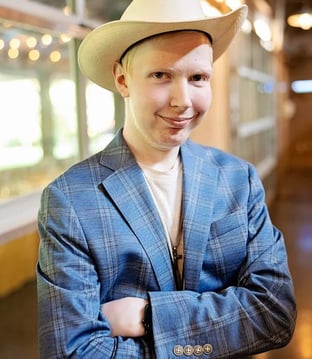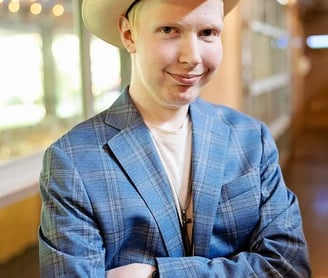 2023 Borderless Arts Young Soloist Finalist
2022 Arc TN Work Initiative Award
2020 Borderless Arts Young Soloist Champion and Fan Favorite
Featured in Breaking Ground Magazine and Connection Newsletter
Part of the 2020 "I Am Determined" Able Voices project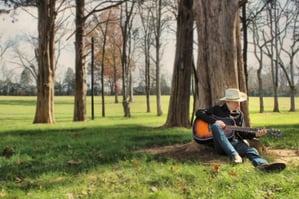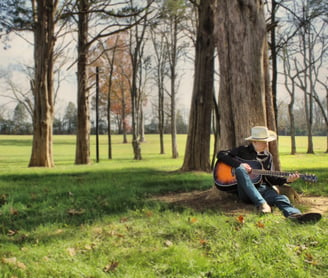 Song by Jimmy Rogers that I sang as part of the Borderless Arts Young Soloist competition this year. Performance was at The Caverns.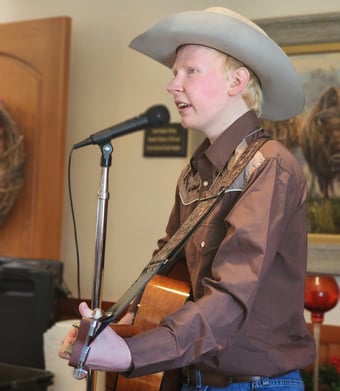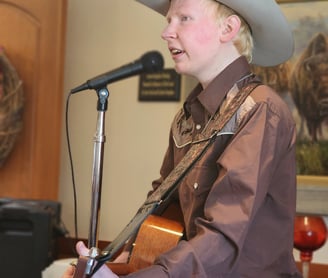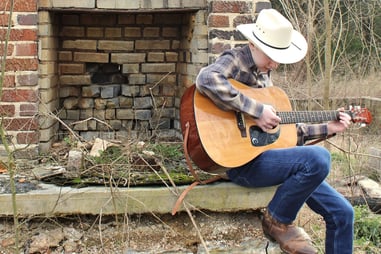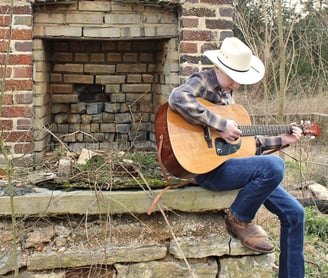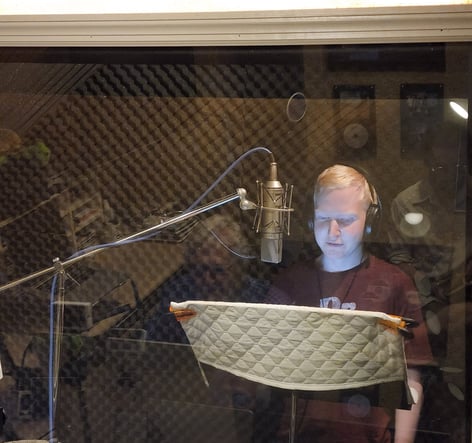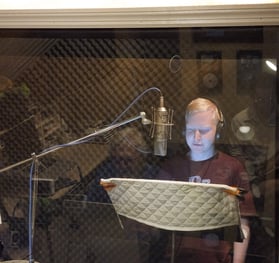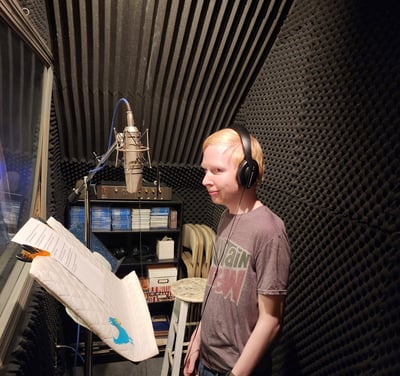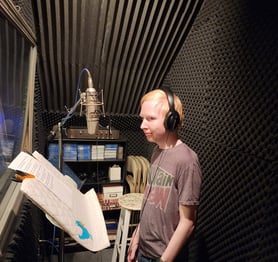 Produced by Joe Loesch - The Nashville Voice Over Academy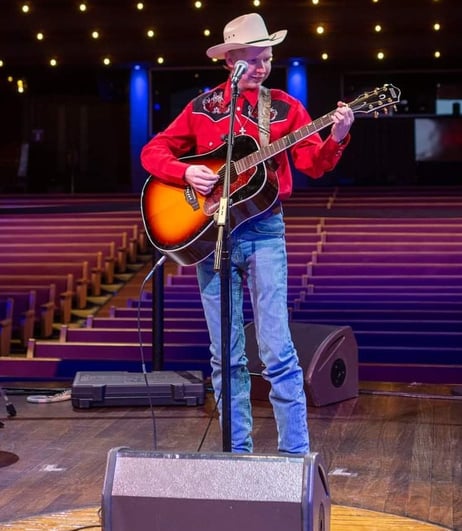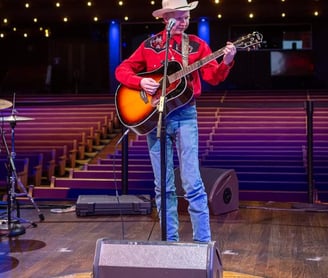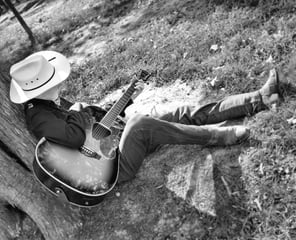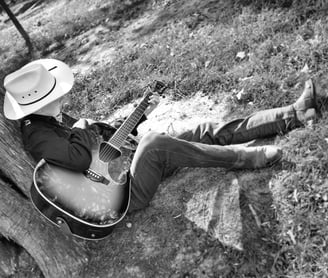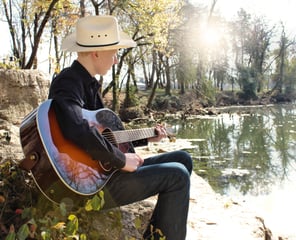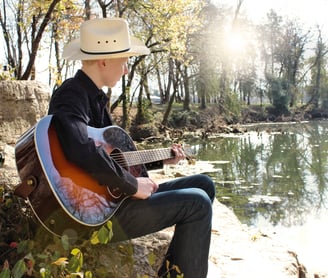 October 13th - Smoke House Grill - 8-9pm -Monteagle, TN
December 2nd - Borderless Arts Kringle Jingle